Congratulate a Graduate, sell a house, tell a joke, or take a stand!
Options abound with our new Yard Signs, fully customizable with your images or artwork! Yard Signs are printed using UV inks on corrugated plastic, making them durable and weatherproof for a season of outdoor use. Each Sign comes with a metal H-stand for easy display in the ground.
Sizes: 12x18, 18x24, and 30x40
Construction: Corrugated Plastic with a Metal 'H' Stand
Designs: Choose from our Grad Designs, or use your own!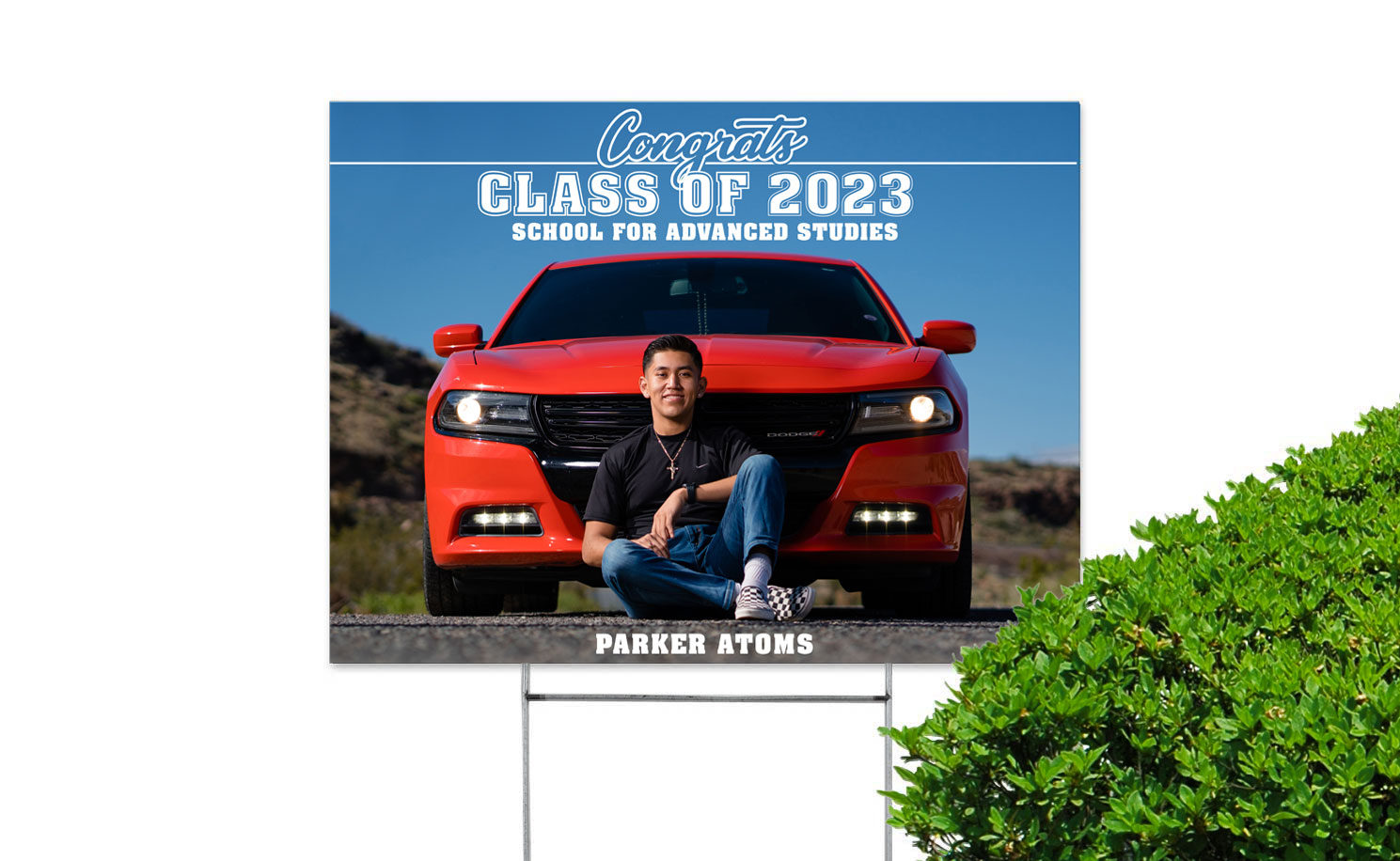 Simple, Effective Display
Yard Signs are horizontal and include a Metal 'H' Stand that easy to insert in the ground. Printed using UV inks on corrugated plastic, Yard Signs are a durable and weatherproof solution for short-term, yet effective, display.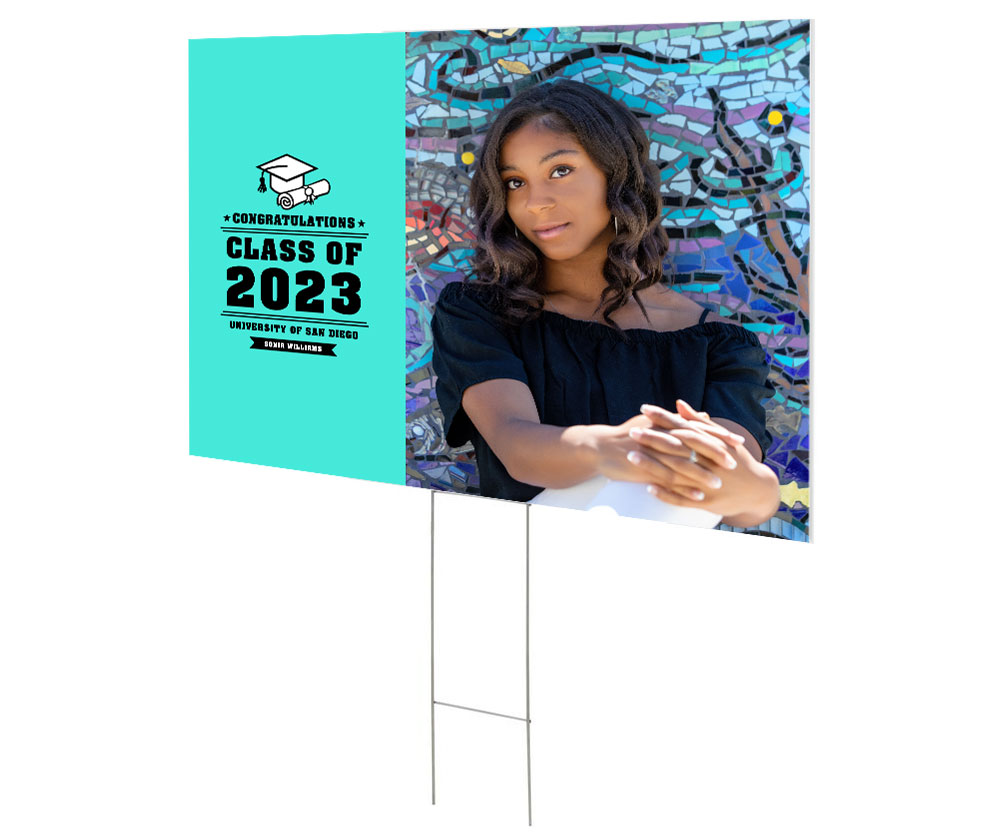 Use Our Designs, or Your Own
We offer a collection of unique design for you to offer to the Graduates in your life. You can also create your own artwork.

Sizes
Size
12x18 Yard Sign with H-Stake (Horizontal)
18x24 Yard Sign with H-Stake (Horizontal or Vertical)
30x40 Yard Sign with H-Stake (Horizontal)