Turn your images into personalized treasures to wear and cherish for a lifetime.
Our Photo Jewelry features your images printed on Metal and inserted into silver-plated, nickel-free pendants. Available in a variety of shapes and sizes, each charm comes with an 18" chain to create an elegant necklace.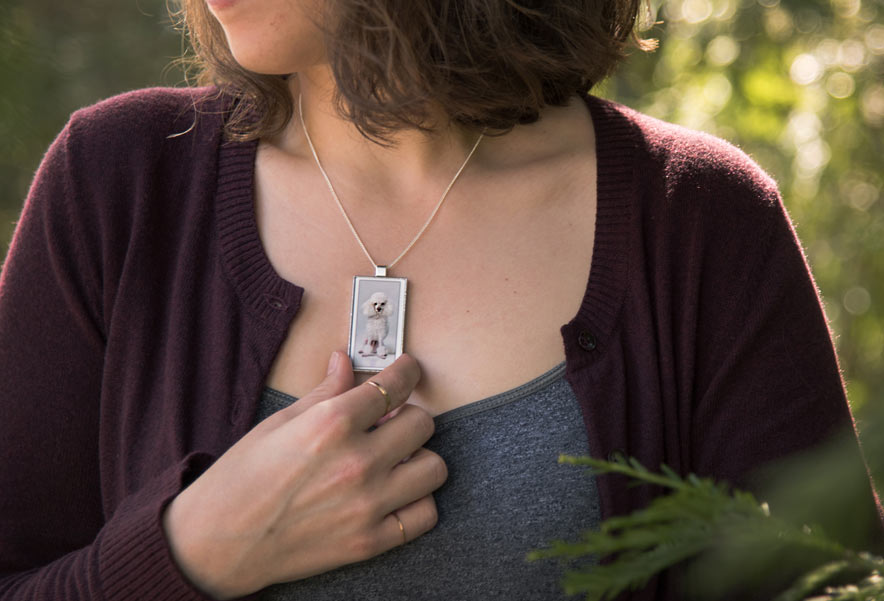 8 Stylish Shapes & Sizes
Mid-Gloss surface Metal inserts are embedded into glossy, silver-plated and nickel-free pendants in your choice of 8 stylish shapes and sizes. An 18" Silver Plated Chain is included with each Pendant, creating a beautiful necklace to showcase your image as the cherished emblem.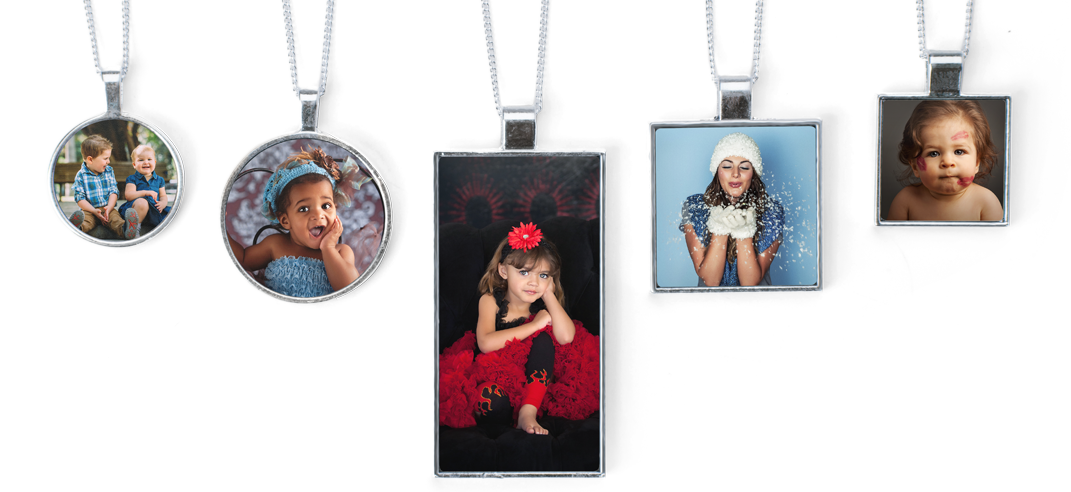 Sizes from left to right: Square (1"), Small Square (¾"), Rectangular (1x2"), Triangle (1¼x1"), Bar (2x½"), Oval (1½x1"), Small Circle (¾"), and Circle (1").
Packaging
Our Photo Jewelry is wrapped in a white Organza bag for elegant presentation and storage.