The beautiful wood grain of the bamboo shows on the surface of the image, for a unique and beautiful ornament.
The substantial wood feel of these ornaments make them a durable gift that will last for many holidays to come. The grain and other characteristics of the bamboo shows through the light and white areas of the image for a natural warm tone and vintage feel. We can also print a white ink underlay on the bamboo to make the true colors of your image pop.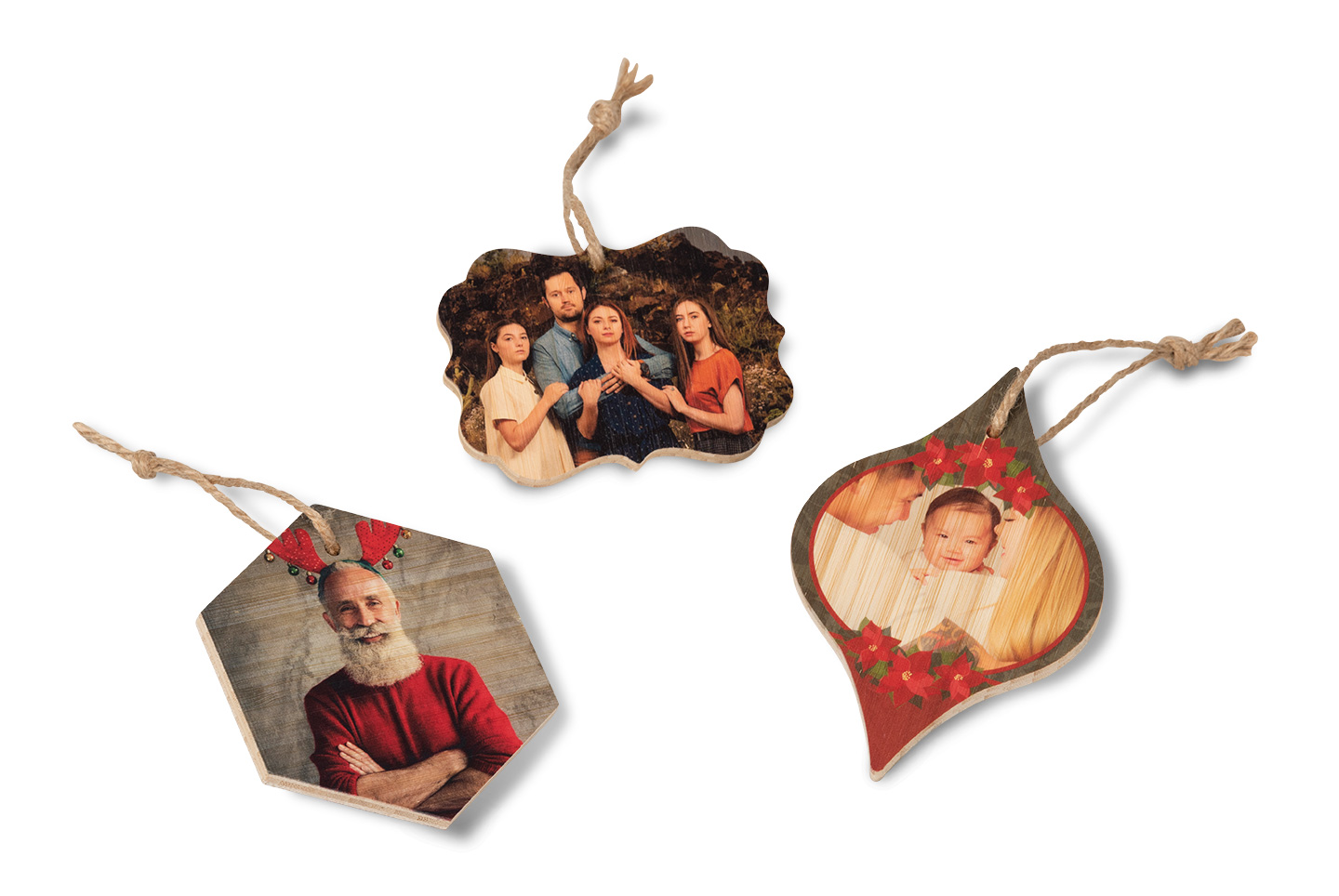 Designs
Our professionally designed templates are a fast and easy way to decorate Bamboo Ornaments before they decorate your tree!
Finishes
Bamboo Ornaments feature your choice of a Natural or White Finish.