Beautifully luminescent and durable ornaments that will bring joy for many holidays to come.
Metal Ornaments are made using the same state-of-the-art process as our full-size MetalPrints™. Dyes are infused onto specially coated aluminum, for a special memento with exceptional durability. Double-sided and delivered ready to hang, with a red ribbon attached.
Designs: 25+ Pre-Made Templates, or Use Your Own Artwork
Surface: High Gloss
Hanging: Red Ribbon Included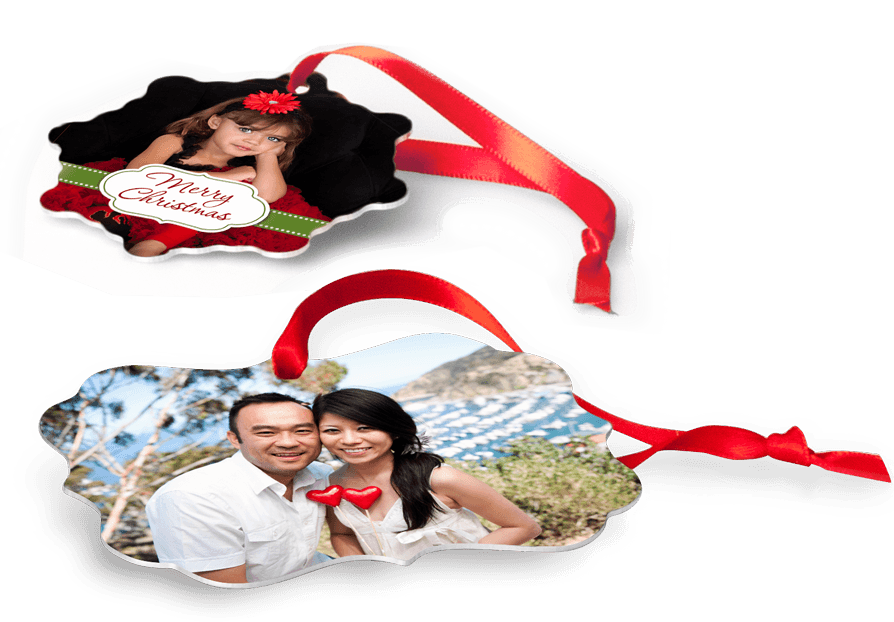 Designs
Our professionally designed templates are a fast and easy way to decorate Metal Ornaments before they decorate your tree!