Technology meets nature for a personal presentation you will love!
Wood USB Drives are crafted from solid maple wood and available in 2 capacities to store 8GB or 16GB of your best images, videos, or artwork. Personalize your drive with your images or designs, or have it engraved with the logo, design, or text of your choice.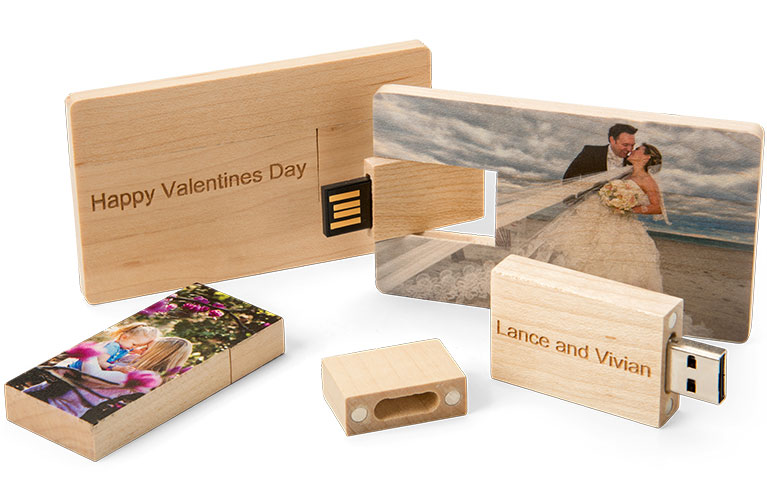 Adorn with Your Images or Artwork
Customize your USB Drives with a printed image directly onto one or both sides of the solid maple wood drive with your choice of Natural or White Finish.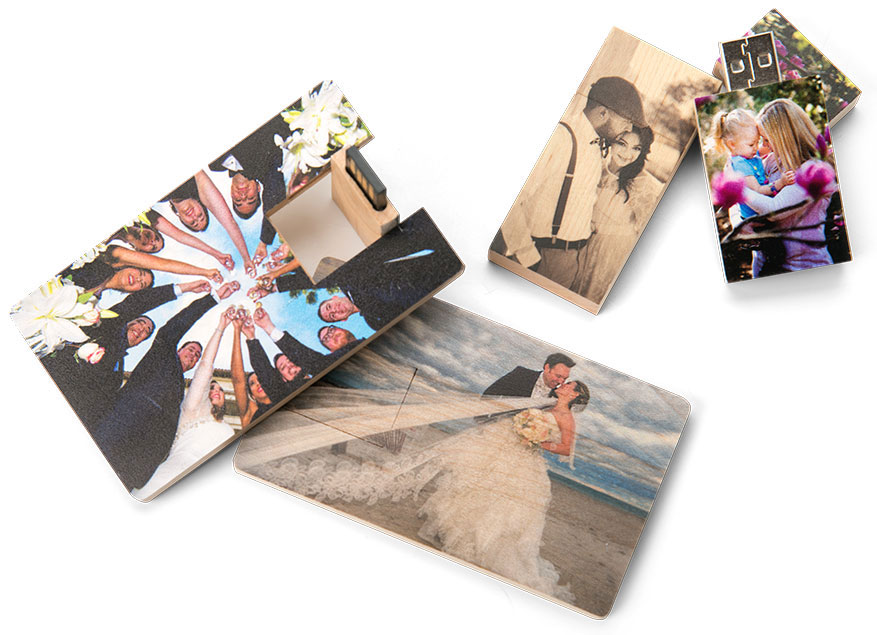 FINISH OPTIONS
Your choice of a Natural or White Finish.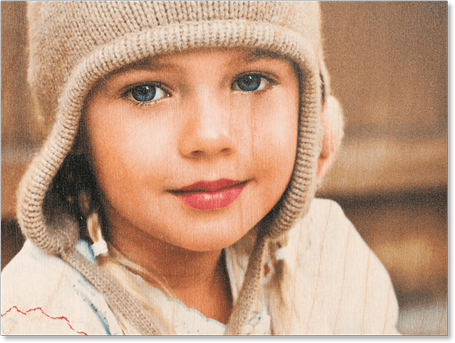 Natural Finish
The grain and other natural characteristics of the wood shows through the light and white areas of the image for a natural warm tone and vintage feel.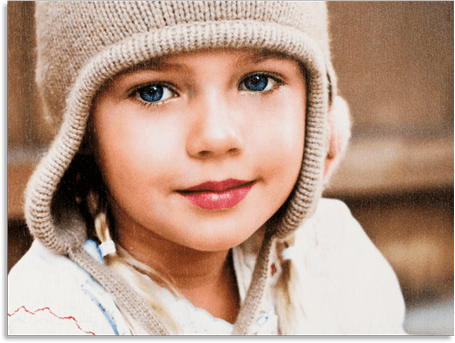 White Finish
A white ink underlay is printed beneath the image area to make the true colors of your image pop, while still allowing the beautiful wood texture to show on the print surface.
Engrave with your Message or Logo
Engraving adds a unique personal touch to one or both sides of your USB Drives. Add your text, or use the logo or artwork of your choice. High contrast images produce the best results (the darker the shade, the deeper the engraving).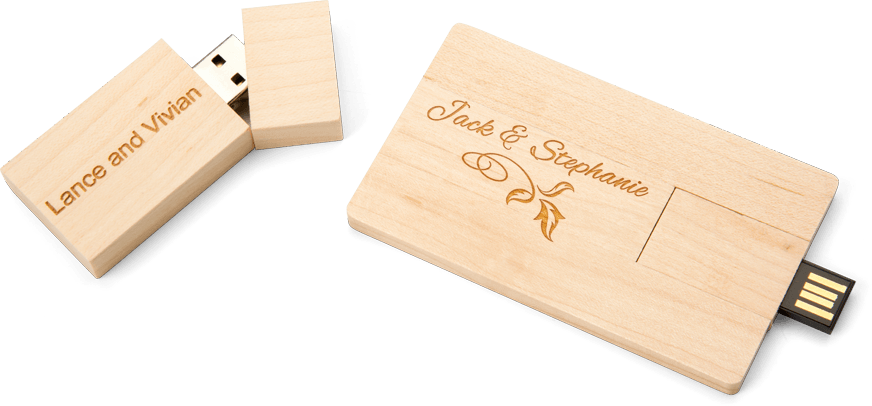 The Perfect Presentation
Now that you've created a USB Drive worthy of your images, deliver it and store it in style within a Wood Box.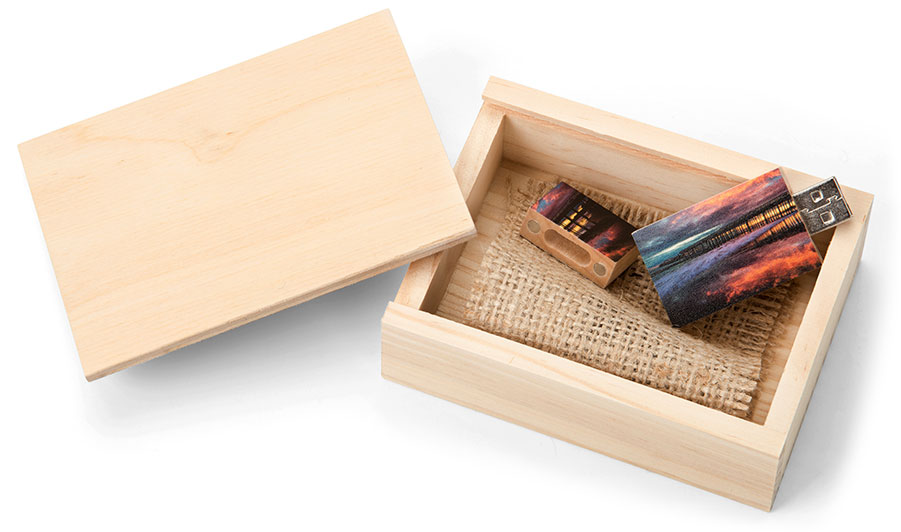 Engraved Wood USB Drives
8GB USB - Engraving on Single Side
16GB USB - Engraving on Single Side
8GB USB - Engraving on Both Sides
16GB USB - Engraving on Both Sides
Printed Wood USB Drives
8GB USB - Printing on Single Side
16GB USB - Printing on Single Side
8GB USB - Printing on Both Sides
16GB USB - Printing on Both Sides
Engraved Wood Credit Card USB Drives
8GB Credit Card USB - Engraving on Single Side
16GB Credit Card USB - Engraving on Single Side
8GB Credit Card USB - Engraving on Both Sides
16GB Credit Card USB - Engraving on Both Sides
Printed Wood Credit Card USB
8GB Credit Card USB - Printing on Single Side
16GB Credit Card USB - Printing on Single Side
8GB Credit Card USB - Printing on Both Sides
16GB Credit Card USB - Printing on Both Sides