Enhance the beauty of your MetalPrint with a handcrafted Frame!
The vibrance, detail, and luminescence of photos printed on metal, along with their durability, makes them ideal for high-end gallery presentations.
The ultra-hard surface is scratch-resistant and can be cleaned easily with any commercial glass cleaner. To compliment this unique printing method, we offer a large selection of Metal and Wood Frames in a variety of colors and styles. Framed Metal Prints are perfectly finished without glass, and delivered display-ready with hanging hardware attached.
Surfaces: High Gloss, Mid-Gloss, Satin, Sheer Glossy, Sheer Satin, & Textured
Frame Styles: Wood, Metal, Barnwood, Rustic, Modern, Gallery, Flush, Inset, & Float
Frame Mouldings: 100+ Choices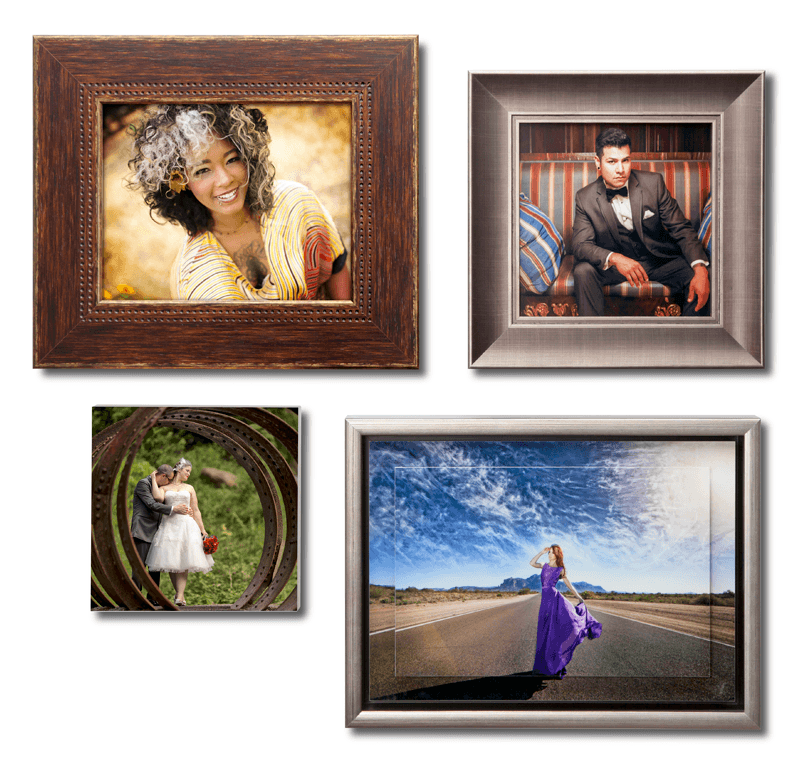 Handcrafted Frames
Choose from a variety of quality wood and metal mouldings made into frames especially for your prints.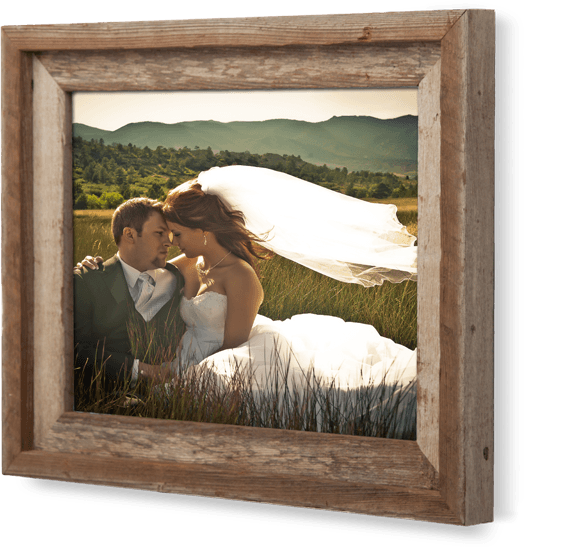 All Frames
Classic Wood
Modern
Ornate
Americana
Barnwood & Bamboo
Metal
Gallery Series
Inset & Flush Metal Frames
A substantial feel and extra style for your MetalPrint display.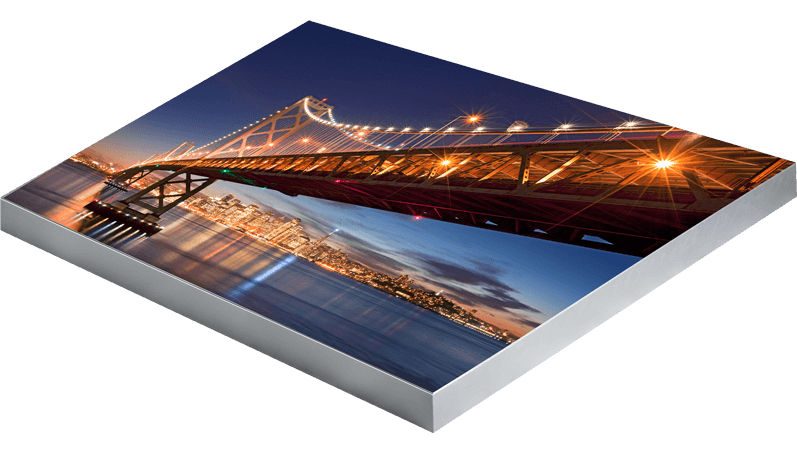 Float Frames
MetalPrints are combined with a recessed Float Frame for a perfectly finished and unique display.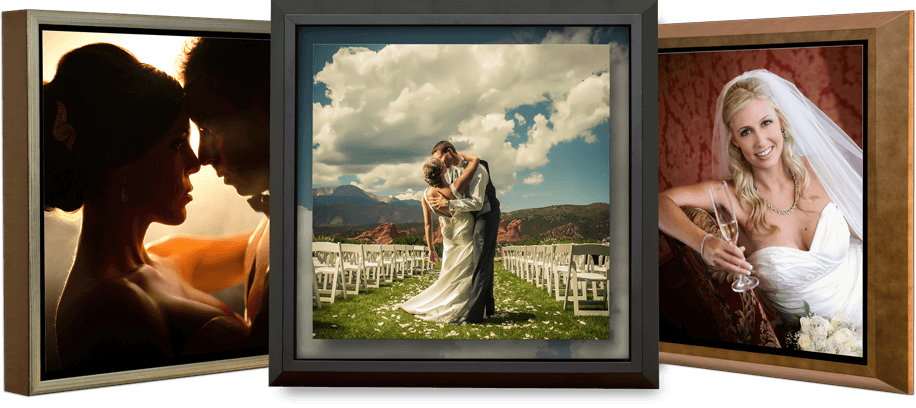 Available in six surfaces
Distinctive surfaces each with their own unique characteristics.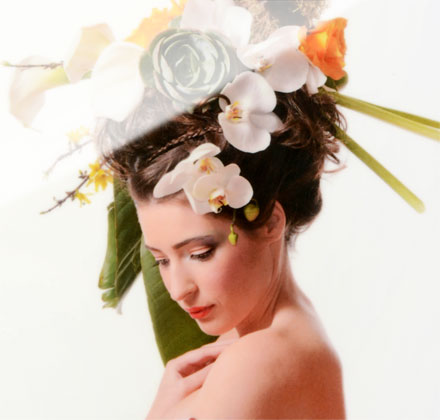 High Gloss
Brilliant white high gloss surface for unsurpassed detail and vibrance. Our most popular surface.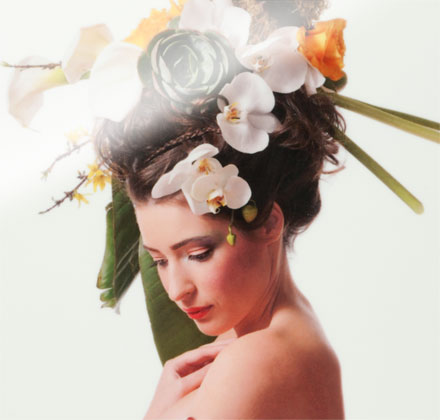 Mid-Gloss
Similar color intensity and detail
as our High Gloss option, with reduced glare.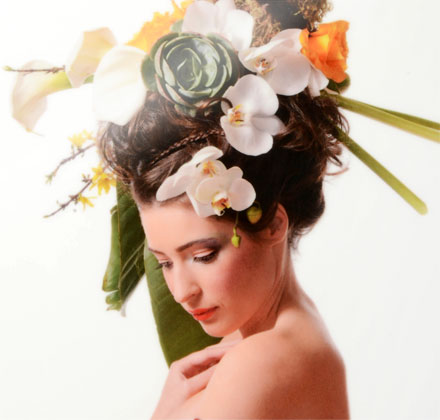 Satin
Smooth, very even and soft appearance with minimal glare.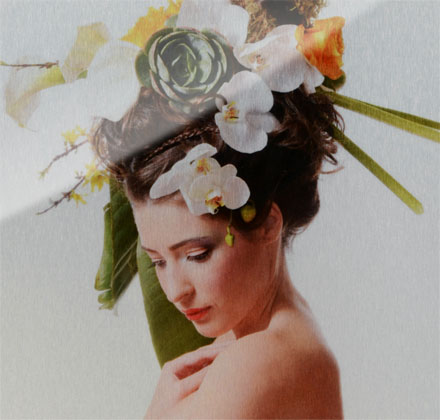 Sheer Glossy
Metal shows through the image, giving our Sheer Surfaces a unique translucent luminescence.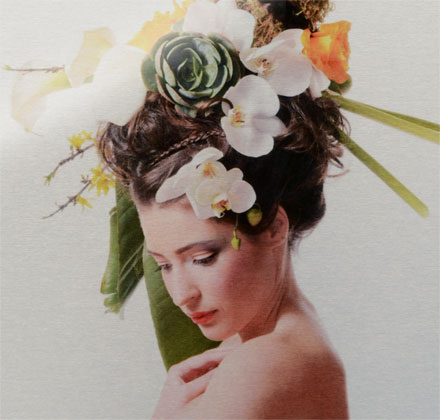 Sheer Satin
Same as sheer glossy, but with a matte finish and minimal glare.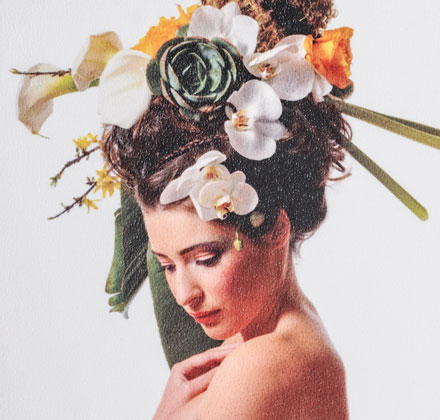 NEW! Textured
Non-reflective surface with a fine stippled texture for a softer, more organic look.
Sizes
Framed MetalPrints™ Available Sizes

5x5
5x7
8x8
8x10
8.5x11
8x12
10x10
10x20
11x14
12x12
12x18
12x24
12x36
16x16
16x20
16x24
20x20
20x24
20x30
20x50
20x60
24x24
24x30
24x36
30x30
30x40
30x45
30x50
30x60
30x90
36x36
40x40
40x50
40x60
40x70
40x80
40x90
43x96
Framed MetalPrint™ Add-Ons

Size/Description

Corner Treatments
(Inset Frames Only*)

Rounded or Scalloped

Wooden Shipping Crate
(3 prints per crate maximum)

For 30x40 prints

For prints 30x40 and Up**
---
*Sharp Square Corners can be quite sharp and should be handled with care. We do not recommend ordering Sharp Square Corners on MetalPrints that will be displayed in areas where people may be close to or seated underneath the MetalPrints.
**Wooden Shipping Crates are required for prints above 30x40.